Interesting Facts about Rhythmic Gymnastics Elements
It's not a secret that rhythmic gymnasts are masters in extraordinary leaps, splits and oversplits, extra flexible elements etc. And it's no wonder that many professional rhythmic gymnasts and groups developed amazing skills in some elements they're now famous for.
For example Melitina Staniouta or Caroline Weber execute the best cossack pivots.
Other gymnasts like Amina Zaripova, Leisan Utyasheva or Almudena Cid described and performed they own elements, approved by F.I.G.
Well, let's see the unique elements which became branded of the gymnasts they're performed by.
Original element by Spanish group, jump by Lourdes Mohedano.
One of the best execution for backscale pivot was performed by the gymnast Ulyana Trofimova (UZB)
Ukrainian leaps: Alina Maksymenko, Anna Rizatdinova, Anna Bessonova and Natalia Godunko.
Olympic champion Yulia Barsoukova (RUS) and "The Swan" tour.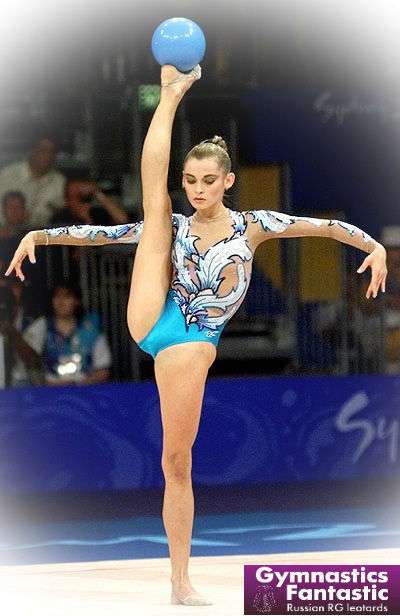 The "Utyasheva" element.
The "Cid Tostado" element.
Flexibility element by Evgeniya Kanaeva (RUS)
Alina Kabaeva (RUS) and her extreme flexibility elements.
Anahi Sosa (ARG)
And the most famous this year, spinning the ball on a finger while doing a difficulty by Yana Kudryavtseva (RUS)
Do you like how gymnasts look in different leotards. You may be as bright as they are. Just order gymnastics competition leotards at our company.
Tweet
Like
+1
Share
Share
Pin it
Read more
01 Sep 2016 at 06:00
01 Sep 2016 at 06:00
01 Sep 2016 at 06:00
Like it? Tell your friends
Tweet
Like
+1
Share
Share
Pin it