Competition Swimsuits for Synchronized Swimming
Swimsuit for synchronized swimming must convey the main idea of the whole performance. It should be bright and remarkable. Moreover, it must be of a good quality to make swimmers carry out all elements freely and correctly.
Synchronized swimming is a kind of sport that demands flexibility, advanced skills of swimming and precise timing. Moreover, it demands great artistry and beautiful appearance. That's why it is necessary to pay special attention to choice of a swimsuit.
Each swimsuit should have its own story to make a complete performance out of set of swimming elements. Synchronized swimmers are not just sportswomen, they are real artists who make us admire intriguing and fascinating performance! Choose an appropriate swimsuit for your story!
swimsuit for synchronized swimming
swimsuit for synchronized swimming
swimsuit for synchronized swimming
swimsuit for synchronized swimming
swimsuit for synchronized swimming
swimsuit for synchronized swimming
swimsuit for synchronized swimming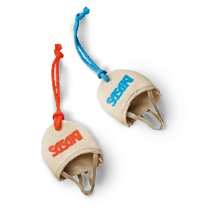 Miniature souvenirs look exactly like their real prototypes
swimsuit for synchronized swimming
Comfortable ordering conditions
Apart from individual order we also offer collective and joint ones
Our own tailoring workshop
We realize orders of any level of complexity and variability thanks to well - coordinated work while tailoring.
Work experience
According to our estimates, we have sewn about 56 160 unique leotards and dresses for 13 years of work.
Low prices
We offer reasonable prices for two reasons. First, we manufacture products ourselves. Second, we take into account Ruble's exchange rate to foreign currency..
Azlina:
June 10, 2015 Hi Jennifer! I am very glad to hear from you:) My daughter's RG competition went very well last Sunday (7th June). It was a great wonderful event. My daughter was very happy and excited with her new leotard! She won 4th place overall.. It is a very good start for her since this is her first competition:) Many mothers approached me,saying that her leotard is beautiful and where did I get it from? I proudly say that I got it exclusively from Russia's rg-leotards.com! I am very happy to promote your website to other enthusiast parents.. I gave the business card (you sent to me with the leotard) to some of the parents :) Yes Jennifer, I plan to get a new leotard from you anually. We plan to get a new one next year:) I attach to you some of Yaya's photo during her competition. Forgive me for the least quality of the photos. I took it from my mobile phone:) I must thank you Jennifer..I have to say, I am very happy with your service from the beginning till the end :) i'll be browsing your website from time to time to plan for next year's leotard:) Best regards.
See more happy customers...
Share your story
"I Know That I Will Hold Up In Competition".